Are you worried that free resume templates will hurt your job application? You don't have to be. Nowadays, any job seeker should know that the job market is getting competitive with each passing day, making it vital to have a resume that makes an excellent impression on the employer.
Furthermore, building a resume is an overwhelming task that requires you to incorporate information and sometimes, you lack the correct information on how you should go about it. A good resume template should be creative, compelling and comprehensive to convey who you are, skills and talents you possess.
Besides, you can build, organize, and set out all your essential information uniquely when using a resume template. That is why a resume template is associated with a lot of benefits to the user. This article will end your worry and explain why it is essential to use a free resume template.
The importance of using a free resume template
Are you crafting your first resume or updating your old resume to give it a facelift? Using a free template can be very helpful. The following are five benefits of using a free template.
#1. Save time
If you are that person who has an extensive job history and you like sending different resume to different employers. Using a free resume template allows you to list the most relevant job that suits your qualification. Also, you can quickly create a new resume or update for a specific employer to better your chance of landing a job interview. Using a free template makes it faster to create a resume from scratch and save your time for more productive assignments.
#2. Organize your resume
During a job application process, it is vital to have an organized resume filled appropriately. An organized overview looks professional and increases your chance of landing an interview. Most resume templates use a design that ensures every necessary detail is rightful and none is left out.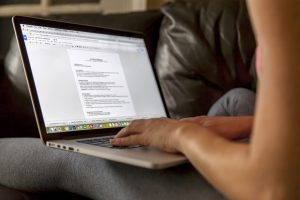 #3. No experience is required.
Many people don't have a clue when they are writing and building their first resume. Using a free template requires no experience in creating a resume. Most templates are user friendly and easy to fill out. A template keeps things simple and helps you fill in all the necessary details required. Also, it gives you a chance to modify your resume to suit your individual need.
#4. It keeps you focused on the content.
When building your resume, you don't have to worry about how you will format it. Using a template, you benefit from a creative process and ready-made designs. As a user, all you have to do is focus on the quality of the content you will key in.
#5. Draws inspiration
When you browse quality templates, you get ideas and words that you can use on your resume. As a result, using some of this information can positively affect a potential employer and land you that interview.
Conclusion
Before you start a job hunt, you must write a professional resume or give a much-needed update on your old one. Using a free resume template makes your resume look creative and stand out. Also, a good resume template displays the correct information with the clarity it requires.